Basement Mold Removal Toronto
Basement mold removal in Toronto is a crucial service for homeowners dealing with mold issues in their basements. Toronto's humid climate and older homes make basements particularly susceptible to mold growth. When faced with such problems, it is essential to enlist the services of professional mold removal experts. Kleen Condition has the knowledge, experience, and specialized equipment to effectively identify and eliminate mold growth from basements.
When it comes to basement mold removal, it is important to address the issue promptly. Mold can spread quickly, leading to further damage and potential health hazards. By hiring Kleen Condition, and using their professional services, homeowners can ensure a thorough inspection of the basement to identify the extent of the mold problem. Kleen Condition uses advanced techniques to safely remove mold and prevent its recurrence, ensuring a clean and healthy living environment for residents.
Choosing Kleen Condition for basement mold removal in Toronto is key to achieving successful results. Our company is offering various mold removal services in Toronto and has the necessary certifications and licenses to handle mold remediation safely. We follow industry best practices and employ environmentally friendly techniques to eliminate mold and restore the basement to its original condition. Homeowners in Toronto can rely on Kleen Condition to tackle their basement mold issues effectively and provide long-lasting solutions.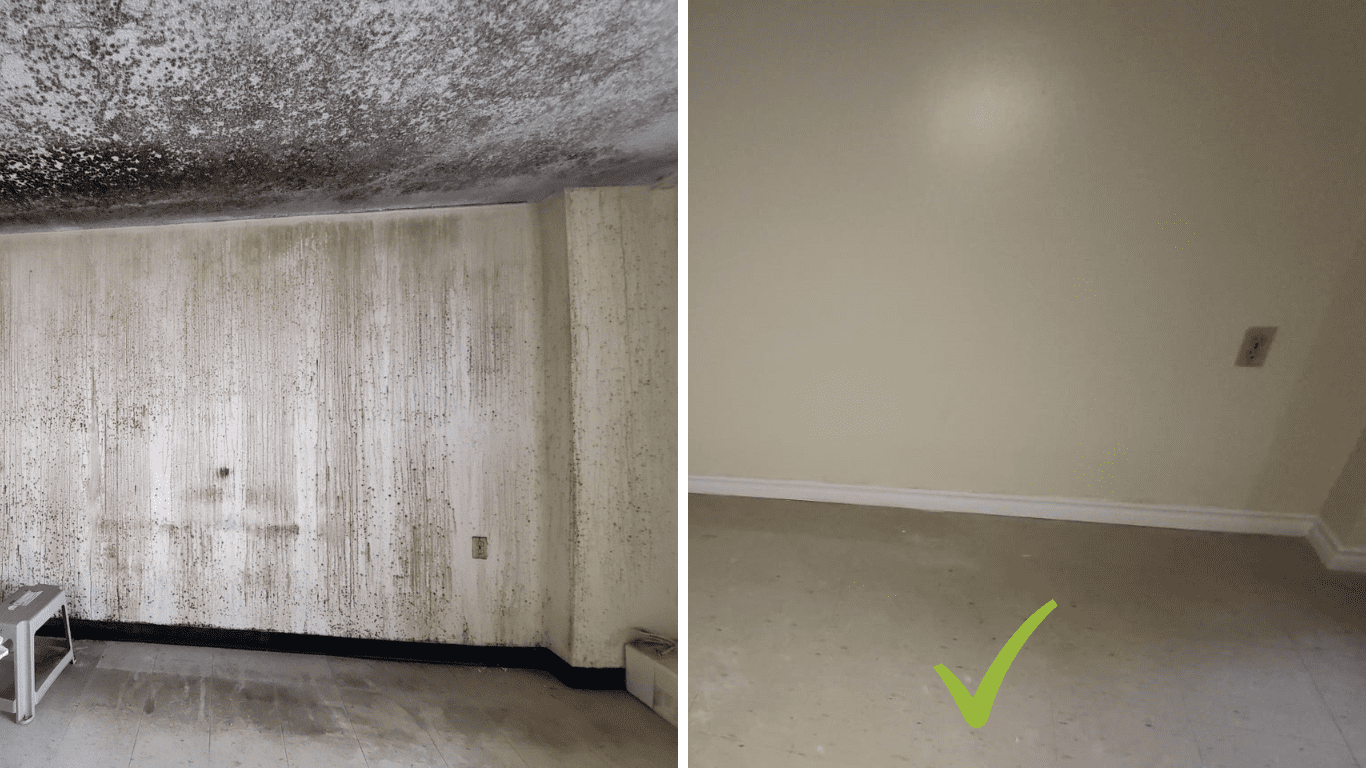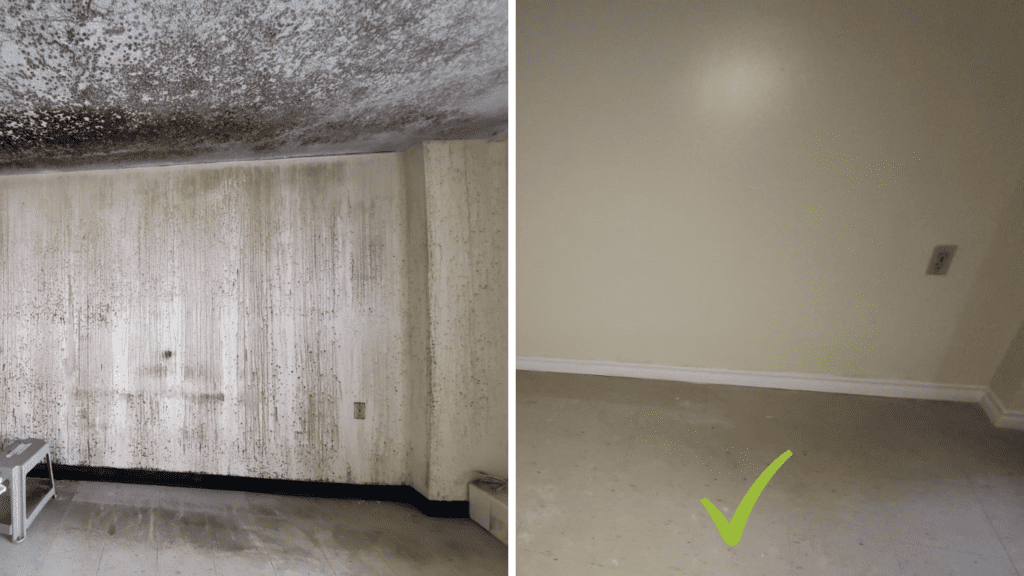 In conclusion, basement mold removal in Toronto is a critical service for homeowners dealing with mold growth in their basements. The humid climate and aging homes in Toronto make basements particularly vulnerable to mold infestations. Hiring Kleen Condition and its professional services ensures a thorough inspection, safe removal of mold, and prevention of future growth. By entrusting the task to our company, homeowners can restore their property to a clean and healthy condition, promoting the well-being of their household.
Kleen Condition knows exactly how to deal with basement mould quickly and safely. Get in touch today.
Basement Mold Removal Toronto Service Packages - Kleen Condition
For the basement mold removal in Toronto, Kleen Condition is a more flexible and reliable company to let you choose the options that suit you best.
Option 1: Request a FREE Consultation
Kleen condition provides a free consultation should you have any queries on basement mold removal. What are the options and next steps or what you should do, how to remove mold from the basement, etc.
Option 2: Book an Inspection and Testing
This is a hybrid model for basement mold removal where Kleen condition will do inspection and testing for you and you'll only pay for inspection and testing. Kleen condition then provides you the next steps and free consultation on how to remove the mold from the basement yourself.
Option 3: Request a FREE Quote
This option allows you to delegate fully to Kleen condition. Everything managed by an expert and professional team. Service starting from $499. Get in touch today.
FAQs
How do you determine if mold is present in the Basement?
We conduct thorough mold inspections using advanced equipment to detect mold growth even in hidden areas. Our trained professionals will assess the property visually, perform moisture readings, and collect samples for laboratory testing if necessary.
Are your technicians certified and experienced in basement mold removal?
Absolutely, all our technicians are certified and experienced in basement mold removal. They undergo rigorous training and stay updated with the latest industry techniques to ensure safe and effective mold remediation.
Is your basement mold removal process safe for my family and pets?
Yes, our basement mold removal process is designed to prioritize the safety of your family and pets. We use safe and approved techniques that minimize the release of harmful particles into the air during the remediation process.
Can I attempt Basement mold removal on my own?
While minor Basement mold issues might seem manageable, it's recommended to consult professionals. Attic mold can spread quickly, and DIY attempts might not address the underlying causes. Our experts have the knowledge and equipment to handle Attic mold removal effectively.
Do you offer any warranty or guarantee on your basement mold removal services?
Yes, we stand behind the quality of our services. We offer warranties and guarantees on our basement mold removal work to ensure your satisfaction and peace of mind.
How can I schedule a basement mold inspection or request your services in Toronto?
Scheduling a mold inspection is easy. You can contact us through our website or call our customer service line. We'll set up an appointment at your convenience and guide you through the process from there.
Remember, if you have any concerns about Attic mold removal on your property, it's always best to consult Kleen Condition for a proper assessment and safe removal.